These classes are FUN, FUN, FUN!!! Your dog will LOVE it! Satisfy their natural desire to use their nose and search!
Scent Detection Classes at CANINE BALANCE TRAINING were developed by John William Grima - Head Trainer and Director of Recruit K9 Services
John has been training dogs in numerous profiles for the past 45 years. He has competed in Shutzhund and Retriever Field Trials,earning top titles in each. In 1975 he started training dogs for Police and Security work finally implementing a Canine Unit for the Metropolitan Toronto Police Service in Canada, where he served as a handler and trainer for 12 years. 
After 25 years John retired from the Police service to pursue a dog training business. In 1998 John became Director and Owner of Recruit Canine Services and began training all breeds of dogs for Police, Security, Military, Border Patrol, Search and Rescue and Blue Chip Companies worldwide.
He has trained dogs for these organizations in the profiles of General Purpose Patrol, Explosive, Narcotics and Human Remains Detection operating in the U.S.A, Nigeria, Iraq, Afghanistan, Jordan, UK Channel Islands, Brunei and Ecuador. 
He is Certified in these profiles with the Canadian Police Canine Association, United States Police Canine Association and the North American Police Work Dog Association.
John is recognized as an  EXPERT WITNESS by  the Ontario Court of Justice General Division  and the Ontario Court of Justice Provincial Division on Dog Training, Police Dogs and Tracking. 
He recently returned to Canada from a three year contract where he helped train over 300 dogs for the United States Marine Corps to locate Improvised Explosive Devices, in Iraq and Afghanistan.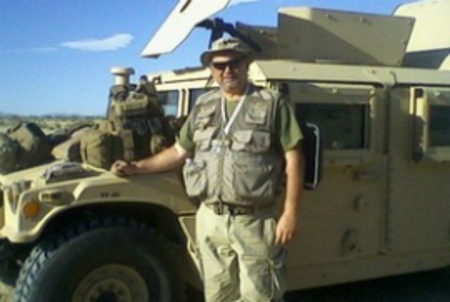 New Entry Level Classes are 10 weeks long.
You and your dog will learn how to "play the search game" and show you where the target odour is located.
The course ends with an off-leash room search among various apparatus!
New classes starting soon. Call for more information.
Cost = $395.00 + HST
Class sizes are limited so call to book your spot now!
Your dog will love you for joining a nose work activity! We guarantee your bond with your dog will be even stronger after working as a team in this awesome sport! Sporting Detection is the fun and competitive version of scent detection. The dog must locate a hidden target scent within an area and alert the handler to its location. It is a true partnership sport in which both dog and handler must rely on one another. Whether practiced for sport or for fun, sport detection is suited to all types of dogs and handlers. All breeds, ages, sizes and ability of dogs are welcome. No obedience training is needed as a prerequisite. Scent Detection helps build confidence in your dog and provides mental stimulation by exercising your dogs mind all while having a lot of fun!