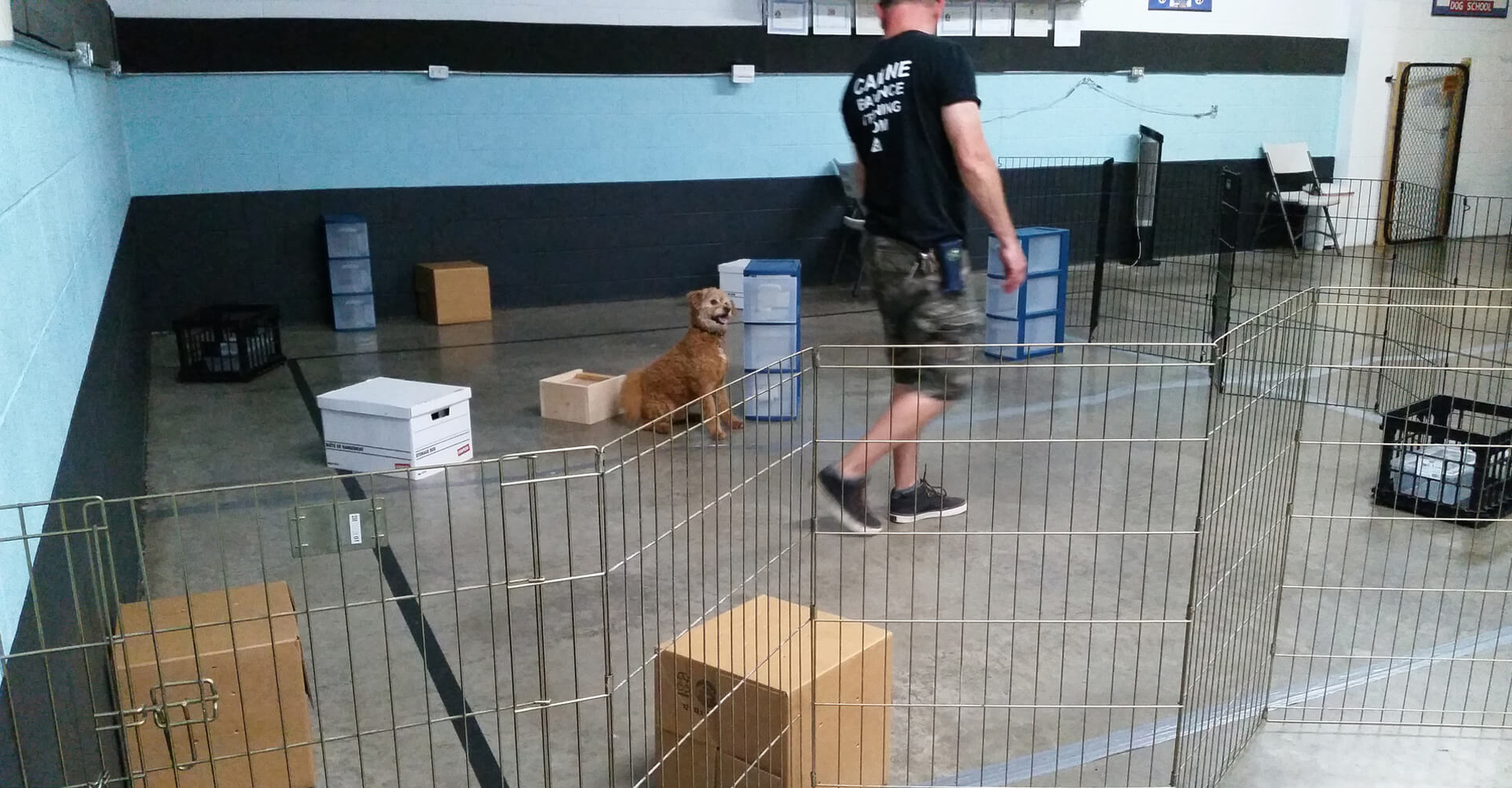 These classes are FUN, FUN, FUN!!! Your dog will LOVE it! Satisfy their natural desire to use their nose and search! Our instructors have experience with trialing at all levels and our classes will prepare you and your dog to compete in SDDA and CKC events if you choose to!
Introduction to Scent Detection
This 5 week course will introduce you and your dog to the game of scent detection. We use Wintergreen essential oil as the target odor for this course. You will learn to help your dog develop their drive to search and their commitment to odor. We will help you learn to read your dog's behaviours so that you can confidently say when they have found the hide. Additionally, we will teach a passive indication, as required by some scent work associations, so that your dog can precisely indicate the location of the hidden odor.
5 weeks. $275.00 + HST
Next class: Tuesday April 11th @ 5:45 PM (SOLD OUT)
Saturday April 15th @ 9:30 AM (SOLD OUT)
Introduction to Trial Elements
Now that your dog is working target odor effectively, we will develop their scenting skills even further with our Introduction to Trial Elements course. Trials typically consist of a variation of four components: containers, interior searches, exterior searches and vehicle searches. We will introduce you and your dog to each of these elements and the unique challenges they pose. Your dog will learn to pinpoint the exact location of odor whether it is on a table, car or wall. We will prepare you as a handler so that you can be confident about the rules and regulations of certain scent work associations. The class ends with a mock trial of all the elements so that you can get a feel for what to expect at your first scent trial.
Prerequisite: Introduction to Scent Detection
10 weeks. $525.00 + HST
Next class: Tuesday May 16th @ 5:45 PM
Advanced Scent Work
Your dog now has a solid foundation in all of the trial components. We will begin to introduce additional odours for your dog to search for (Pine and Thyme essential oil). This class focusses on some of the different challenges that your dog will face past the initial Novice/Started level including distractors, inaccessible hides, converging odor and buried hides. We will also continue to build your dog's confidence in searching by encouraging them to search independently through a variety of fun games. Take your scent work to the next level!
Prerequisite: Introduction to Trial Elements
8 weeks. $440.00 + HST
Next class: TBA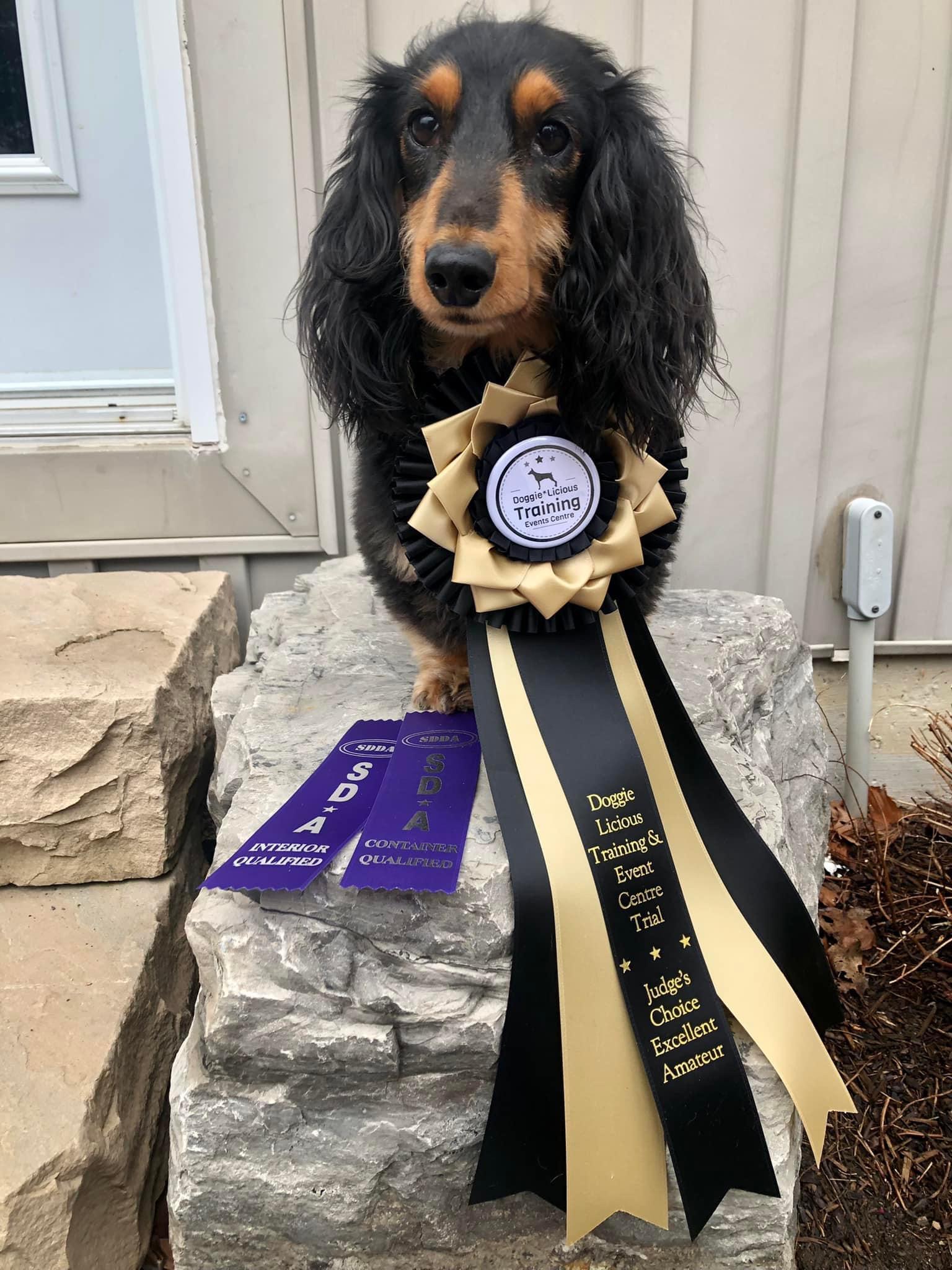 Your dog will love you for joining a nose work activity! We guarantee your bond with your dog will be even stronger after working as a team in this awesome sport! Sporting Detection is the fun and competitive version of scent detection. The dog must locate a hidden target scent within an area and alert the handler to its location. It is a true partnership sport in which both dog and handler must rely on one another. Whether practiced for sport or for fun, sport detection is suited to all types of dogs and handlers. All breeds, ages, sizes and ability of dogs are welcome. No obedience training is needed as a prerequisite. Scent Detection helps build confidence in your dog and provides mental stimulation by exercising your dogs mind all while having a lot of fun!