OWNER/OPERATOR/TRAINER, CRT, IACP MEMBER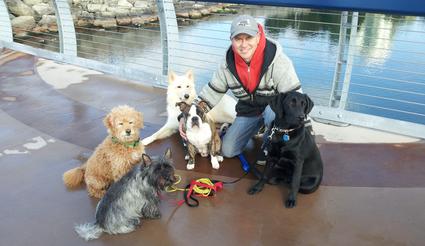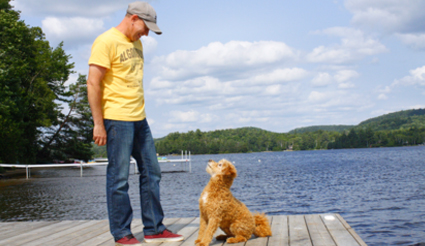 For as long as I can remember, I have always loved dogs. My earliest childhood memories are of my aunt's German Shepherd, Lady, at her farm outside of Kitchener, Ontario. The bond I had with that dog struck a chord that still vibrates within me to this day. It is this life enhancing bond that drives me to want to help dog owners achieve the same type of relationship with their dog that I have had with all of mine. There is nothing like having an obedient, well behaved dog that you can take anywhere with you and know it will be an enjoyable, 'stress-free' experience. Helping people develop their relationship with their dog is a true passion of mine!
I was bitten by the dog training bug back in the year 2000 when I took my Lab, Keerah, to one of the local training schools. After completing 3 levels of their group classes my dog continued to pull on the leash while walking, jump up on people and only come when called if she felt like it. This inspired me to learn more about canine behavior. Since then I have taken every opportunity to learn that I could find. Studying under various trainers who use various methods, attending K9 seminars, reading whatever literature I could find, volunteering for a year at a local dog shelter and completed a 1 year obedience training apprenticeship. I started training professionally in 2010 and opened the Canine Balance Training Dog School in 2013. The programs offered at our school are a culmination of all I have learned over the years and are like no other in the Burlington/Oakville area. We guarantee results!